Modules
Total - Annual subscription
- / year
What you'll get
After successful payment, you will receive on the email that you use to signup unique links that will allow you to install the modules with commands similar to the following
npm install --save <private-url>/html-module-3.26.9.tar.gz
npm install --save <private-url>/image-module-3.8.13.tar.gz
You can share those access links across your team. You will be able to use the modules that you choose below in production. .
Any questions ? Read our FAQ or schedule a demo.
All sales come with a two week, 100% money back guarantee.
Unable to pay via credit card? You can alternatively request an invoice or send us a purchase order and pay via wire transfer for the ENTERPRISE plan or purchases totaling more than €1500.
We will send you reminders prior to each payment after the first year, giving you the opportunity to inform us if you wish to unsubscribe from our service.
Our reviews

@ssured Sjoerd de Jong Owner - Racido BV
First thanks for this lib. Using docx as a template is an awesome smart thing to do, great you made this stuff!

Erik Kramer Founder and CEO at Cloud++ B.V
The docxtemplater module helped our company a lot - it works well, even with a complex setup. I would personally like to thank the author, Edgar Hipp, for quick responses and fixes if they were needed. Edgar generally responded to our emails within a working day and fixed most bugs within 2 working days.

Allan Ebdrup CTO at Debitoor
Once again: This is an awesome module!

Anonymous Senior Software Engineer, NY-based Web Application Development Company
Docxtemplater has been a spectacular library to use for generating documents from custom templates. It contains a wide array of features, including styling with HTML, images, and merging multiple documents together, all of which we use extensively. Edgar has been quick to respond to any concerns or usecases that we wanted to support, and we appreciate all the work that he has done for this library. We greatly advocate the use of his library, for it is a awesome library backed by an awesome developer!

@cades hong-jen kao Full-stack Web Developer
Thanks for your time and effort, I really appreciate it :)

Martin Polasek CEO - Inventify
I can highly recommend docxtemplater as a library for generating documents from custom templates. It is easily extendible, very fast and easy to use. Edgar has been extremely helpful and always available to get the most of the library. One of the best support experience I have ever made!

Dwight Kelly President at Apago Inc
We needed a comprehensive templating engine for Microsoft Word, Excel and Powerpoint that allowed us to modify existing documents. Our requirements included updating styles for any element and replacing images & text placeholders. After testing all available commercial and open-source libraries we selected docxtemplater. The docxtemplater team has provided awesome support - answering our questions, fixing problems and continuously improving the product's capabilities. We couldn't ask for a better partner!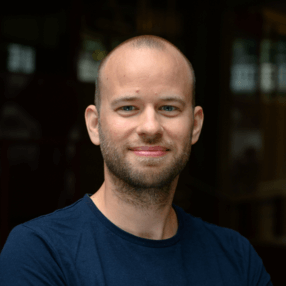 Tomas Theunissen Senior developer at MoreApp
We have been using docxtemplater to generate Word documents for quite a while and it has been a joy to use. Besides this awesome library, the support by the docxtemplater team is one of the best, replying to our question within the hour and even including a fix!